Jun. 2010 9
White Jersey Necklace
Ok, let me start of by saying I failed at this project a couple times. I had seen people doing super cute jersey necklaces from t-shirts and I was super excited to make one. But when I tried it with unfinished edges, the fabric started to fall apart. It was going everywhere causing quite a mess in my sewing room. I figured it might be happening because I was using such cheap material. So I trashed my first attempt. For my second attempt, I used a much nice t-shirt (it was in the give away pile anyways). I thought that would help. But noooooo. Still falling apart. Still shedding everywhere. A mess.
But instead of throwing it away, I made the necklace my own way. I tell you this for a couple reasons. One, to admit that I am totally human and fail just as often as I succeed at new projects. And two, so that you don't think it is weird that my photos don't match up quite right. You'll notice the number of strips of fabric gradually decrease. But just bear with me.
All you'll need is a t-shirt. Mine was a fitted shirt with seams down either side. This adds an extra step, but I go over that in the tutorial. OK, here ya go:
Cut eight 2" strips width-wise across your t-shirt
Cut six 1.5" strips
Cut 1 side of the strips apart (so they won't be a loop anymore)

SPECIAL STEP!!  If you are using a fitted shirt (with seams down either side) you are going to need to cut the strips apart at both seams. Then, you'll need to sew the strips back together on 1 end, making sure they are straight. The reason why you need to do this step is so that the strips will be straight pieces. If you don't cut them apart at the original seams, they form Vs.

Sew the strips together with ¼" seam allowance. You want to sew down both long sides and one short side. You'll end up with four 1.5" strips and three 1" strips
Turn all the strips right side out. If you've never done this, it's fairly easy, just a little annoying. Here's some pictures to walk you through
Take 2 of the 1.5" strips, twist together. Sew over both ends so they don't unravel.
Cut a 6" segment off one of the 1.5" segments.
Fold the ends inside so there is a clean edge.
Put the ends from the twisted segments in to the 6" piece. Sew to secure
Now to make some rosettes using the remaining strips. For each strip:

Fold one end over into a triangle (like when making a paper football)

Put the rosette on the table with your finger on the triangle (raw edge facing down)
Swirl the strip around creating a rosette. I found I get the best results when I twist the strip just a little as I go. I also have some sections where the seam of the strip is facing up, and some where it is facing the side. This gives the rosette a good variation height variation and makes it look more like a flower and less like a lollypop.

Tuck the outer end under and in between the next two rows. Just make sure you can't see it
Secure with a pin.

Sew the whole thing together on the back side. This step is a little tricky. I found it was easier to go from the side half way through, then continue across to the other side. Now matter how you do it, just keep going until you feel like it is secure.

On the 6" flat segment (not the twisted part), arrange your rosettes. Pin in place
Sew the rosettes down to the flat segment.
All done!!!
Link Parties!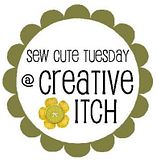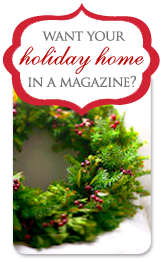 Pin It
20 Responses to "White Jersey Necklace"